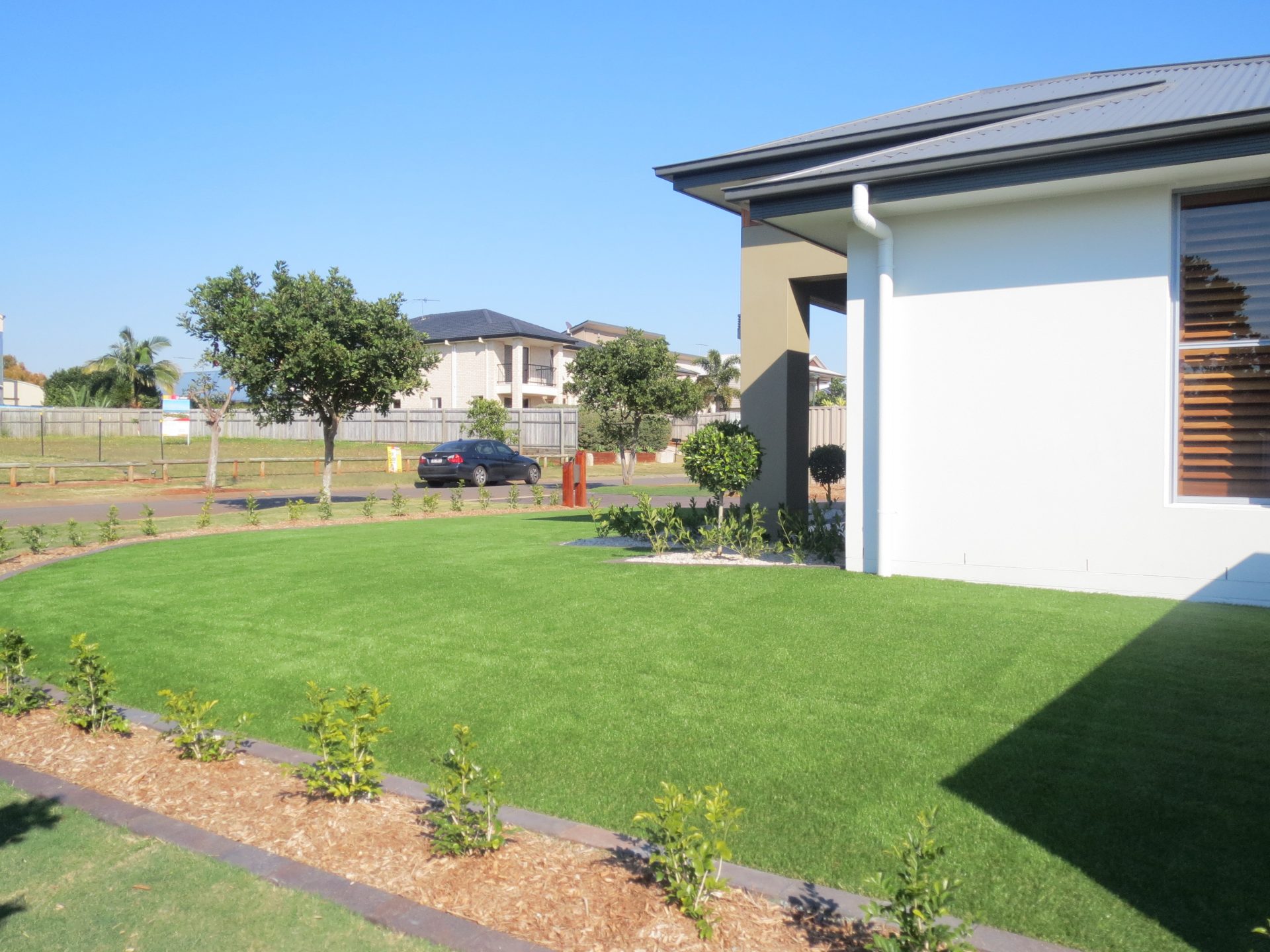 The most important thing, like anything, is planning.
Ensure you arrange plenty of time to have the synthetic turf laid as close to handover as possible. Some builders may even let you install your synthetic turf before handover, but please ensure no other trades will be working on or around it.
Having good access to the installation area is crucial and will help keep any unnecessary site costs down. If a small machine can gain access, especially before air conditioner units, hot water systems and rain tanks are fitted, this will reduce labour costs by having to remove and bring in materials by wheelbarrow (or worse, buckets and bags). If access is going to be cut off, try to arrange to have the area scraped, levelled and the required fill stockpiled on-site before access is lost.
When installing turf against your house, generally a 75 mm visual is required from the top of the turf to the termite barrier. This in turn may affect the heights of surrounding garden beds, pool coping tiles, retaining and drainage pits. A minimum of 50mm depth of sub-base materials should be compacted before installing the turf, this means that there should be a clearance of 160mm from ground to termite barrier to allow for 50mm base materials and a 35mm pile height of the turf, to ensure there is a 75mm visual clearance.
Finally, adequate drainage is a must. Ideally, water should run away from the home so the positioning of the gully pits further from the building is better than close to the dwelling. Water run-off can fall to garden beds also, so long as there is no retaining that blocks the water from draining into the garden bed.
At Lush Turf Solutions, we have the experience and knowledge to help plan for your synthetic turf. We can offer friendly advice and supply an estimate from your house plans. Call us on 07 3390 2551 to get in touch.