Artificial Turf and Outdoor Spaces
Not only does artificial turf look great, but it also provides distinct benefits that natural turf may not be equally capable of.
If you're considering artificial turf or simply want to learn more about this fantastic alternative, there are some key benefits that will serve to inspire and encourage you in all your outdoor projects.
This includes; time-saving capabilities, all kinds of weather resistance, aesthetically pleasing feature pieces, and creating child and pet-friendly environments.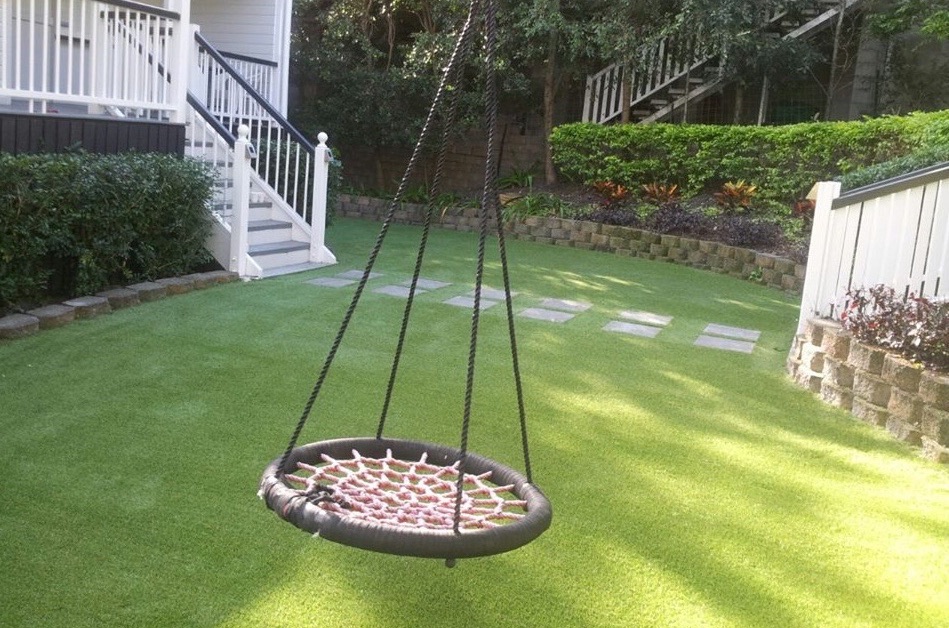 What Value do you place on your time?
Artificial turf can help you save substantial amounts of time. Once installed, synthetic grass is extremely low maintenance. There is no mowing, no watering, no fertilising, and minimal weeding required to maintain the natural look, realistic feel, and functional use that fake grass brings to any outdoor space.
With less time spent maintaining your lawn, you have more time to rest and play in an amazing space that looks great all year round.
Compared to natural turf, the time spent on your outdoor space is incomparable.
Rain, hail or shine
Whereas natural turf may struggle to survive or look its best due to extreme weather conditions such as drought, frost, heavy rain and areas that don't receive enough sunlight, installing fake grass drastically reduces the impact of such seasonal change.
Since artificial grass is a synthetic product, it offers incredible durability and resistance to the elements that natural turf struggles to compete with. No sunlight is required, while simultaneously being completely drought resistant.
When installed correctly, it can drain faster than natural grass thanks to the sub-base and backing of the turf. It is UVA/UVB protected and resistant to any cold snaps that winter is known to bring.
Looks Fantastic All Year Round
Artificial turf has a natural colour that can compliment different aspects of your outdoor area. It functions as a delightfully sleek and tidy feature piece beyond the limitations of natural turf.
With careful planning, artificial turf can link multiple areas, enhance garden beds, create a wow factor around pools, and weave in and out of pavers, creating a cohesive and aesthetically rich space for all to enjoy. It adds a pop of colour to an otherwise uninspired area.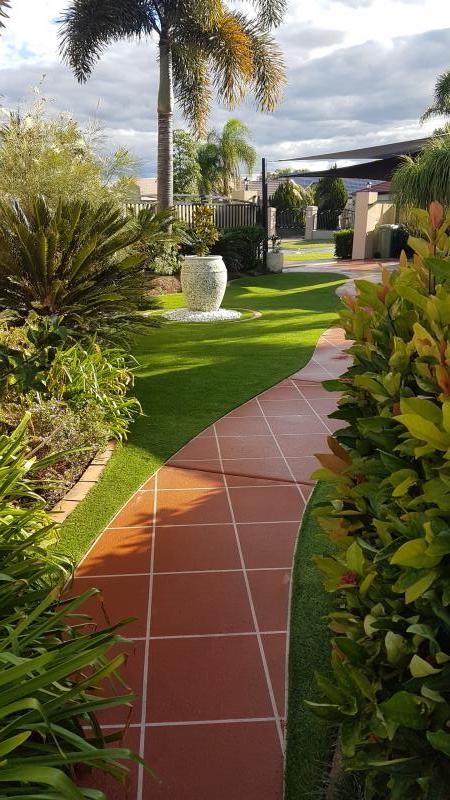 Child and Pet Friendly
Through ongoing developments and technological breakthroughs, artificial turf has grown beyond the rough feel, unnatural aesthetic. There are no harmful chemicals, ensuring a safe and enduring green space for all to enjoy.
It also discourages insects and arachnids from building their homes in your yard. This helps to minimise risk to children and pets from bugs and critters found in natural turf.
Due to the strength of the backing and if correctly installed, pets such as dogs are far less likely to dig and make a mess of your backyard/outdoor area. And, with the edges being secured with specifically designed artificial turf adhesive, there is very little risk of it being pulled up from the edges.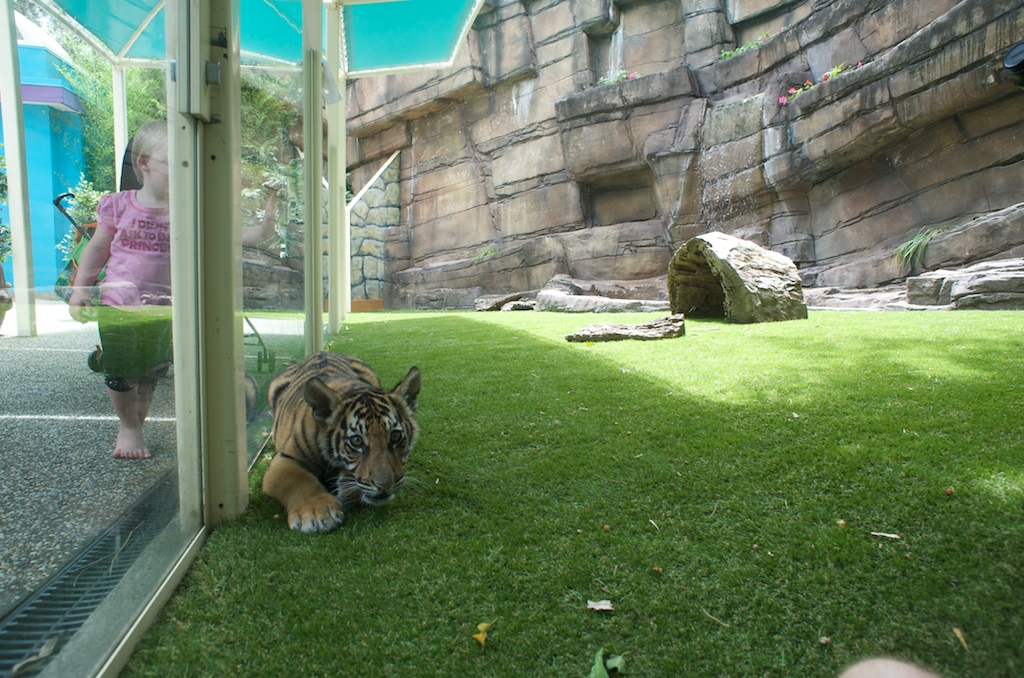 Reduces allergies for more enjoyable yard space
Artificial grass is free from allergy-inducing grass, seeds, and pollen from flowers, which acts to reduce allergy symptoms you may experience with a natural lawn. This could lead to a more enjoyable experience in your outdoor spaces.
Final Thoughts
There are many benefits to installing synthetic turf. Not only does it look great, but it is also child and pet friendly, it can help reduce allergies, it is incredibly weather resistant and it can save you quite a lot of time. Be sure to consider these things when planning your next outdoor project as artificial turf could be the perfect product for you.
For professional advice and installation, don't hesitate to contact the team at Lush Turf Solutions on 07 3390 2551, or pick up a free sample and visit their showroom and warehouse at 9/1440 New Cleveland Road, Chandler QLD 4155.